Test Optional Is Just The Beginning. What's Next?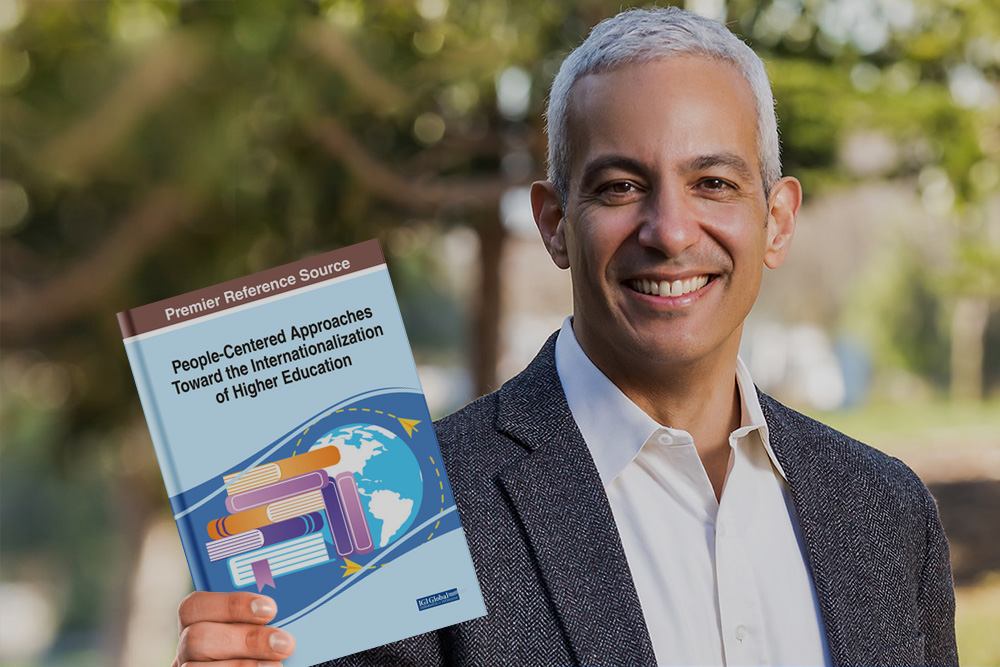 The COVID-19 pandemic has driven institutions to find new ways to recruit and assess students. Innovative policies, like test-optional admissions, can increase access and diversity on campus. But it's only the beginning. Universities can do more to break down barriers and create a student-centric admission experience, using technology as an enabler. Beyond Lead Generation: AI and Personalization in Student Recruitment tells the story.
The test-optional movement is here to stay
More and more universities are reducing their reliance on standardized testing due to concerns about fairness, diversity, and efficacy. The SAT, for example, has been criticized for favoring wealthy families. And while The College Board has since overhauled the SAT, as a mandatory requirement it can be an insurmountable hurdle for students of limited means. Furthermore, researchers such as Saul Geiser at UC Berkeley have argued that standardized test scores have limited ability to predict academic performance. 
By going test-optional, institutions are creating a more student-friendly admission experience and gaining access to a wider, more diverse pool of students. That said, moving to test-optional admissions presents challenges, especially with international students. It's difficult and expensive to evaluate students from diverse school systems. Universities will need to ramp up credential assessment and verification capabilities.
While test-optional admissions represents a sea change, it's really only the beginning. Forward-leaning universities are already looking to the next horizon of innovation.
How about going application-optional?
Some institutions are exploring proactively admitting high school seniors before they even fill out an application. This approach "flips the script", creating a less stressful, more welcoming student experience. Proactive admissions builds on the gains of the test optional movement:
Reducing "gamesmanship": test-taking strategy and prep, navigating application processes like Early Decision, etc.

Allowing students to focus on studies and extracurriculars, rather than the university application process

Reducing universities' reliance on mass marketing
University of Idaho pioneered this approach and realized an 11% increase in enrollments. New research from the National Bureau of Economic Research suggests that this policy (first implemented in 1998) has increased access and improved graduation rates at other universities as well.
Proactive admissions works on a state level, but can it be applied to national or international admissions? Finding admissible candidates amongst a worldwide pool of students is a "needle in a haystack" problem. To make application-optional admissions feasible beyond the state level, universities will need a new data ecosystem. Admissions officers will need access to detailed student data with appropriate safeguards to protect student privacy.
This is where technology platforms like Concourse can play a critical role, providing wider access to student data in a secure, anonymous environment.
Taking it to the next level: hyper-targeting and personalization
In the quest to increase enrollments, institutions shower students with mass marketing. One student famously received 2374 marketing emails. This deluge of marketing overwhelms students, especially those who lack the resources to hire college counselors to help them sift through the information.
In an effort to evolve, universities are investing in technology and digital channels. They are taking their cues from healthcare, financial services, and other industries that have made similar transformations. But most efforts are still nascent. It's a long road ahead.
Imagine if universities could cast a global net, identify qualified students, pre-admit them, then focus on engaging and enrolling those students. As an institution, you could personally connect with a small number of highly-engaged candidates, and help them choose the right program and navigate the enrollment process. By creating a more personal, authentic connection, you'd see more predictable results with much higher yields.
Sounds too good to be true? In fact, it's already happening.
Get onboard with these trends
We founded Concourse to expand access to higher education for students around the world. Our Global Clearing program is realizing that mission by making test-optional and proactive admissions feasible on a global scale – all through the power of personalization.
If you are a university admissions representative or high school counselor, schedule a free 30-minute meeting to learn more. You'll receive a free PDF copy of Beyond Lead Generation: AI and Personalization in Student Recruitment, packed with information about the potential of technology to support international student recruitment, a value of US $37.50. It's part of the forward-looking, highly recommended volume People-Centered Approaches Toward the Internationalization of Higher Education by Gabrielle Malfatti. 
References
Morrison, J. D. (2021). Beyond Lead Generation: AI and Personalization in Student Recruitment. In Malfatti, G. (Eds.), People-Centered Approaches Toward the Internationalization of Higher Education (pp. 193-217). IGI Global. http://doi:10.4018/978-1-7998-3796-1.ch010
Malfatti, G. (2021). People-Centered Approaches Toward the Internationalization of Higher Education. IGI Global. http://doi:10.4018/978-1-7998-3796-1