Concourse Global Launches New Free Curriculum to Help College Counselors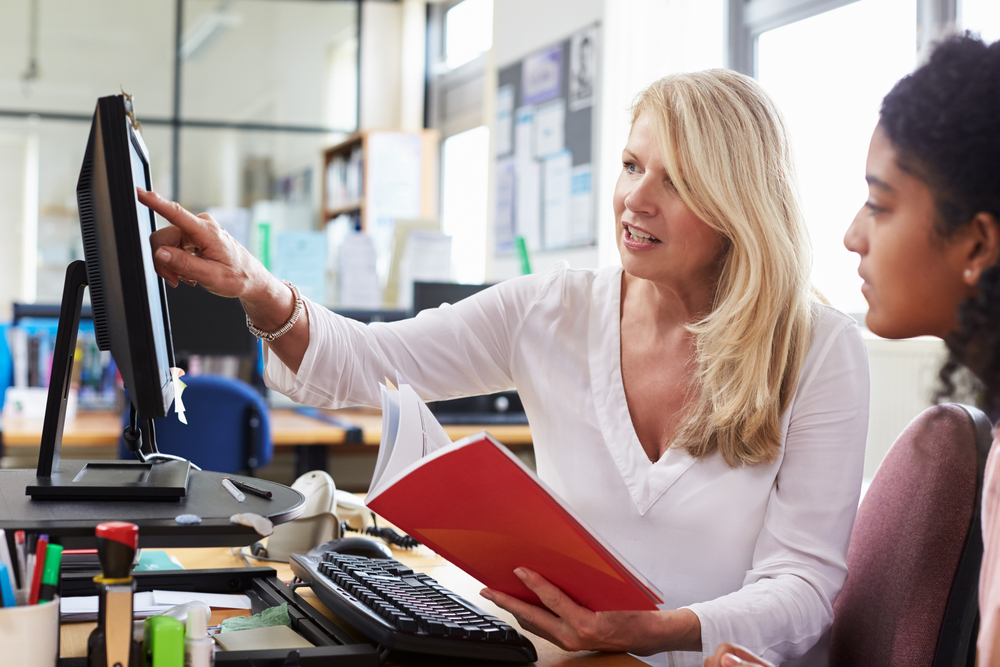 Currently, the C4 has month-by-month, step-by-step guides for the countries including Australia, Netherlands, USA, UK and Canada.
"It's hard for counselors to help all of their students if they don't have a process,"says Joe Morrison, founder of Concourse Global. "That's why we created our Common College Counseling Curriculum (C4) resource, an informational free resource structured around what counselors should be doing each month for students in years eleven and twelve."
Concourse Global is all about solving problems for college counselors; in fact that's why they exist today. "Actually, Concourse Global doesn't see insurmountable problems, we see unique solutions waiting to be developed." says Morrison. "We saw counselors overwhelmed by non-standardized college application processes and talented students losing out on terrific educational opportunities as a result." The unique solution was Concourse Global, a free online tool that conquers the tyranny of data.
Concourse provides powerful tools for counselors to:
Research university programs around the world
Chat with institutions to learn more about them and explore fit and admissibility
Streamline the process of applying 
Currently, the C4 has month-by-month, step-by-step guides for the following countries:
Australia
Canada
New Zealand
Netherlands
United Kingdom
United States of America
As the academic calendar differs from country to country, (especially in the southern hemisphere where it  is almost the opposite), this calendar approach in the C4 makes it a breeze for a counselor to see exactly what's happening right now and what important deadlines are coming up.
Armed with easy-to-track information on each and every student, counselors are better able to "deliver program recommendations customized to the specific needs and ambitions of each individual student," says Morrison. He is now addressing another problem that counselors around the world share: the lack of a community resource for their industry and the impact that has on their ability to do the best for their students.
The College Counselors Test C4 Was Built to Pass
Many experienced counselors have, over time, created a structured process and curriculum for their students. It outlines when students should start thinking about their interests, futures, and higher education.
This somewhat informal process typically starts in Year 11, and the insights students gain may inform their selection of courses and electives. For example, a would-be electrical engineer may decide to prioritize math and strive to achieve certain grade scores in key classes, while a would-be restaurateur may choose classes related to entrepreneurship.
When students advance to Year 12, the counseling process is even more structured, as students must
Note relevant deadlines
Create timetables to complete applications, create personal statements
Begin the process of acquiring letters of recommendations
Prepare portfolios (for those applying to arts programs)
"Our software helps eleventh year students with their initial research," says Morrison.  "In year 12, counselors can use our tools to help students digitally
Refine and finalize their short lists
Negotiate with universities
Pull together documents
Assemble application packages
Helping Every Student, Every Month until Admission
Concourse tools are of tremendous help to established counselors, but what about novice counselors who have not yet been given or developed a structured process or curriculum? "It's not unusual for newly minted counselors to find themselves left to their own devices without a support system to help them navigate the process," says Morrison. "The C4 will not only help novice counselors orient themselves and be more pro-active with their students, it clarifies the points in the application 'lifecycle' when resources like Concourse can be most useful."
Peerless Peer Support for College Counselors
What else do college counselors need? Long time advisors need fresh contacts and connections to stay current and keep abreast of the best opportunities for their students. Unfortunately they don't always know where to find them or don't have the time to scour the Internet for quality material. New college counselors are at an even greater disadvantage. "Regardless of how much talent they have, finding the best-fit placement for students is achieved via relationships and communications with other counselors."
"There is priceless, learned-through-experience knowledge fragmented among individual counselors out there and it's being lost instead of shared," explains Morrison. The launch of the Common College Counseling Curriculum is the first step to what he hopes will become, "an encyclopedia of information for college counselors that can be edited and updated by everyone instantly, just like Wikipedia."
C4 to College Counselors: This Resource Belongs to the Community
"The Common College Counseling Curriculum resource (C4) will always be free of charge," says Morrison with pride. "C4 began life as a single document, but has been turned into a wiki (think Wikipedia) which allows everyone to contribute information – it's a simple idea, yet incredibly powerful."
Aimed at counselors worldwide, the site's first offering provides a country-specific, month-by-month guide to the application process for students in 11th and 12th grades.
In addition to an overview and reminders of key dates, each page also lists:
Recommended activities for counselors
Recommended activities for students
Additional resources
The pages are link-rich, helping counselors quickly access
Timelines and deadlines
SAT/ACT testing dates
Scholarships
Universities/Colleges with need-based aid
Visa information
"Even within today's high-cost, high-pressure college landscape, thoughtful planning with a college counselor goes a long way to make sure students' education takes them where they want it to," says Morrison.
"The C4 is just another way we plan to help counselors and also help students receive more opportunities. Of course we think there are other great features in Concourse Global, which is also free for high school college counselors, but the C4 is an incredible resource which any counselor can use regardless of whether they have a Concourse Global account".
Join Concourse Today
If you are a high school or a high school college counselor and you'd like to try Concourse Global, you can create a free account here. There is great training and help when you need it to ensure you get the most from it.
If you are a student and you'd like to use Concourse for free, you can get started here.