International Baccalaureate Diploma Requirements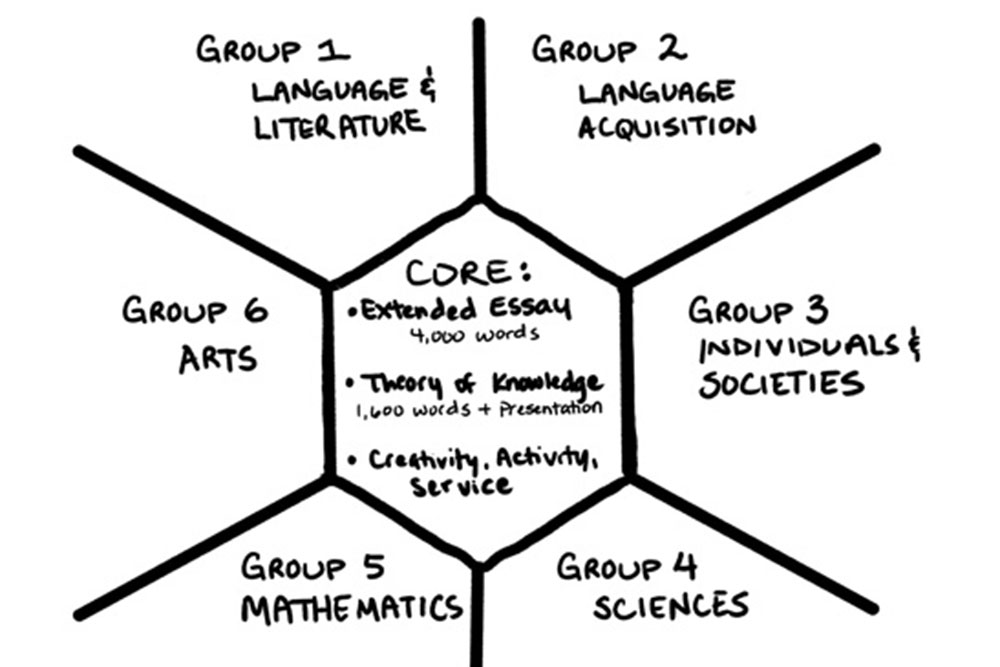 Recognized by universities around the world as broad and highly rigorous, the International Baccalaureate (IB) program gives academically inclined students a way challenge themselves. In addition to individual courses, the IB offers a complete two-year program known as the IB Diploma for high school students designed to further broaden each their knowledge and skills.
In order to meet the requirements of the IB Diploma, a student must take a total of six IB courses over the last two years of high school. The student must also meet core requirements which include (1) taking the Theory of Knowledge class (2) writing an Extended Essay, and (3) completing a number of Creativity, Activity and Service hours. Courses are offered at two levels including at the Standard Level (minimum 150 instruction hours) and at the Higher Level (minimum 240 instruction hours). Students must study at least 3 of their courses at the Higher Level.
This diagram provides a simple cheat sheet for you to remember the full IB Diploma requirements. Hope you find it helpful!