What is the best university program 

for me?
Let our experts help you find out!
Independent Education Counselors, Welcome to 

Concourse!
Looking for a way to help your students and stay organized?
We're here for you!
Working with a diverse set of students with varied interests, abilities, and budgets can get extremely complicated. Building short lists and maintaining oversight of your students' progress can be tricky. Creating a system of organization shouldn't be adding to your workload. And while there are tools to help you stay organized, they often come with a hefty price tag – and one you're unwilling to pass along to your students.
Concourse is proud to welcome Independent Education Counselors to our platform.
Concourse is a free platform designed to help you manage your student cohorts and guide them through the university search process. With Concourse, you can:
Keep track of your students
Build and edit shortlists together
Share application documents for review or revision
Stay up to date on your students' application progress
Keep records of acceptances and award packages for historic data
Beyond building lists, both you and your students can connect directly with universities and participate in meaningful conversations.
These features and use of the platform are free of charge for all counselors.
If you're looking for extra support, for a small fee our team of higher education experts can provide personalized, thoroughly researched university program recommendations that fit your students personally, academically, and financially. You can request this additional support at any time.

Step 1
Sign up for an account
Create an Independent Counselor account on Concourse. You will be asked some basic questions about your business and the types of students that you work with. There is a brief approval process before your account goes live.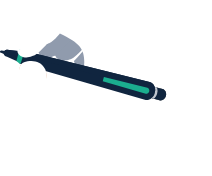 Step 2
Invite your students to the platform
We've made it quick and easy for you to invite individual or groups of students to Concourse. Once invited, students will be guided through a simple process to fill in their profiles, and you can both begin adding university options to their short list.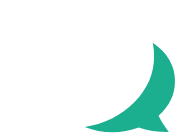 Step 3
Meet universities and start chatting
In addition to being able to build short lists, your students will also become discoverable by universities and receive personalized messages and offers if they are a good match. With Concourse, you will always be included in those university to student conversations.
Need a little help? Concourse can assist with that, too! Our team of expert advisors can research university options for any of your students, tailored to their profile, and make program-specific recommendations. Each recommendation will include a direct link to the university program, typical length of study, university overview and a personalized rationale written to the student about why the specific program is a good fit personally, academically and financially. Concourse will work with you to ensure our recommendations are aligned with your own views and voice.
Recommendations are $60 USD for a set of 6.
To get started, fill out this form, and follow the instructions to create your Concourse account