Concourse Announces PowerSchool Integration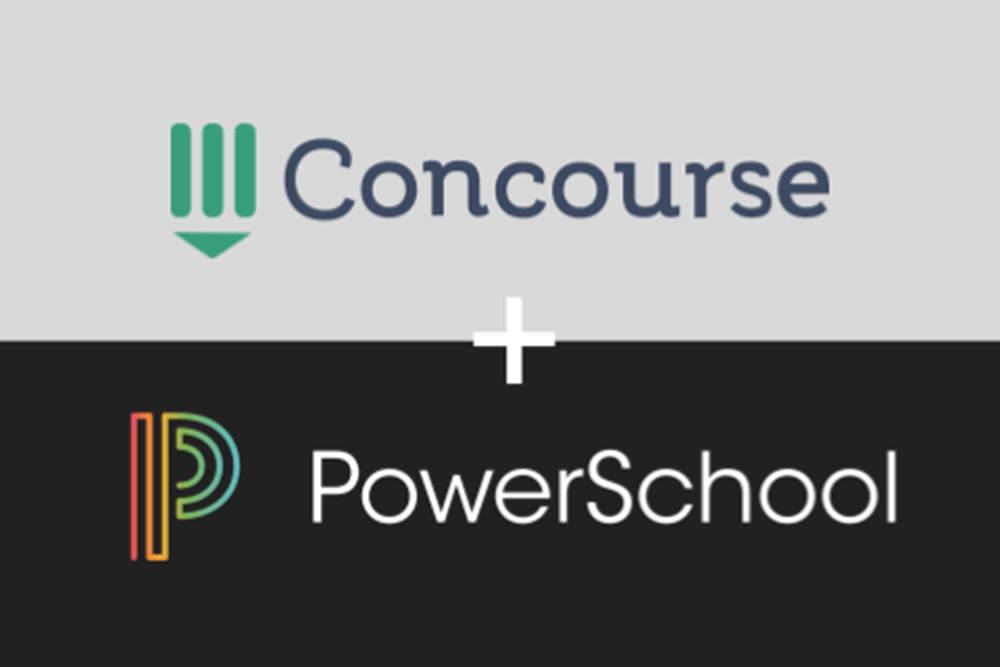 Concourse Global is excited to announce PowerSchool integration support. If your high school uses PowerSchool, you can now easily import your student data into Concourse for easy platform on-boarding and grade population. By pre-populating students' basic information and automatically loading their grades from PowerSchool, counselors and students will save time and ensure greater score reporting accuracy. This integration will also aid in our university search tools and future partnership with various application systems.
Here are some images showing how easy it is to import students and grades from PowerSchool: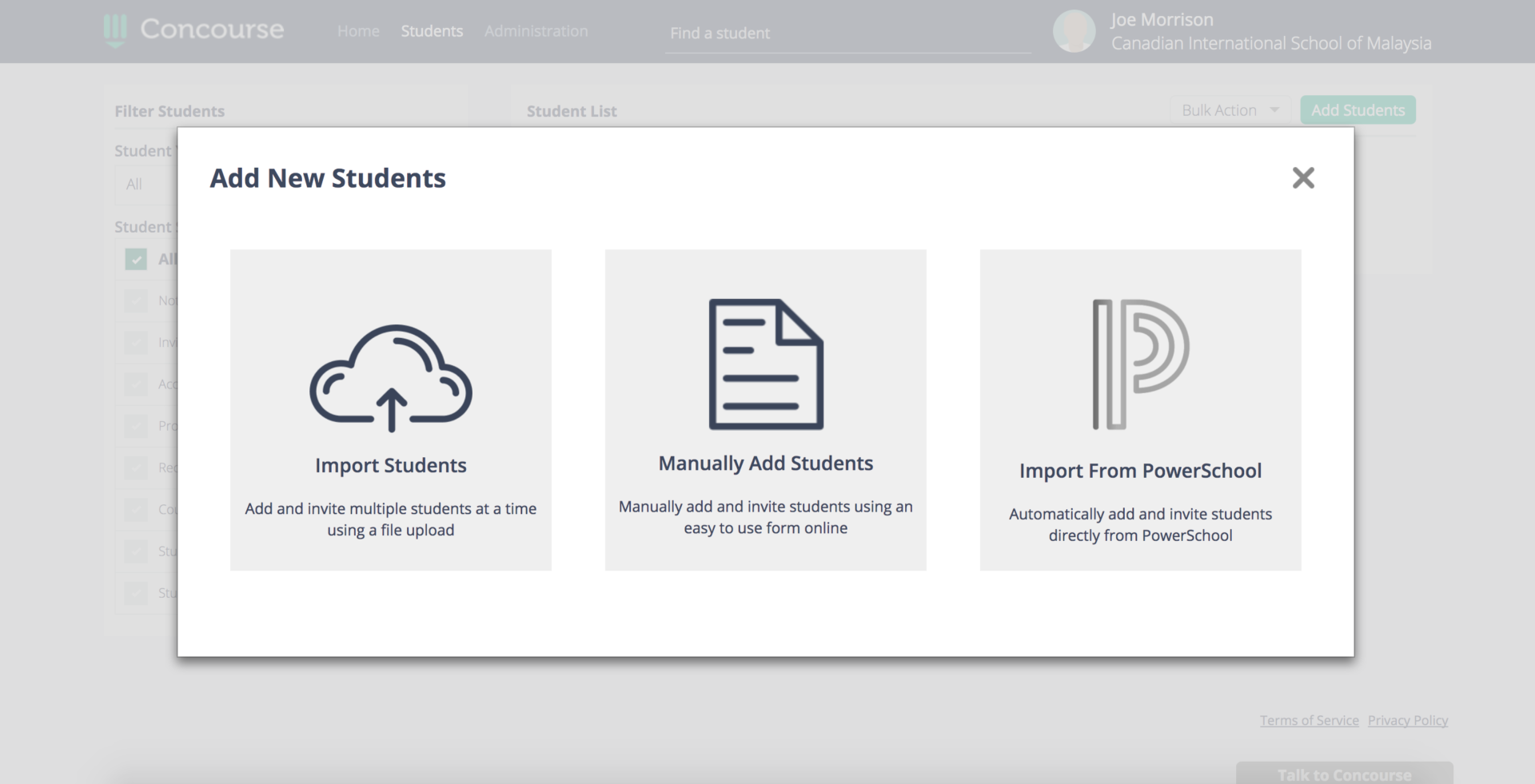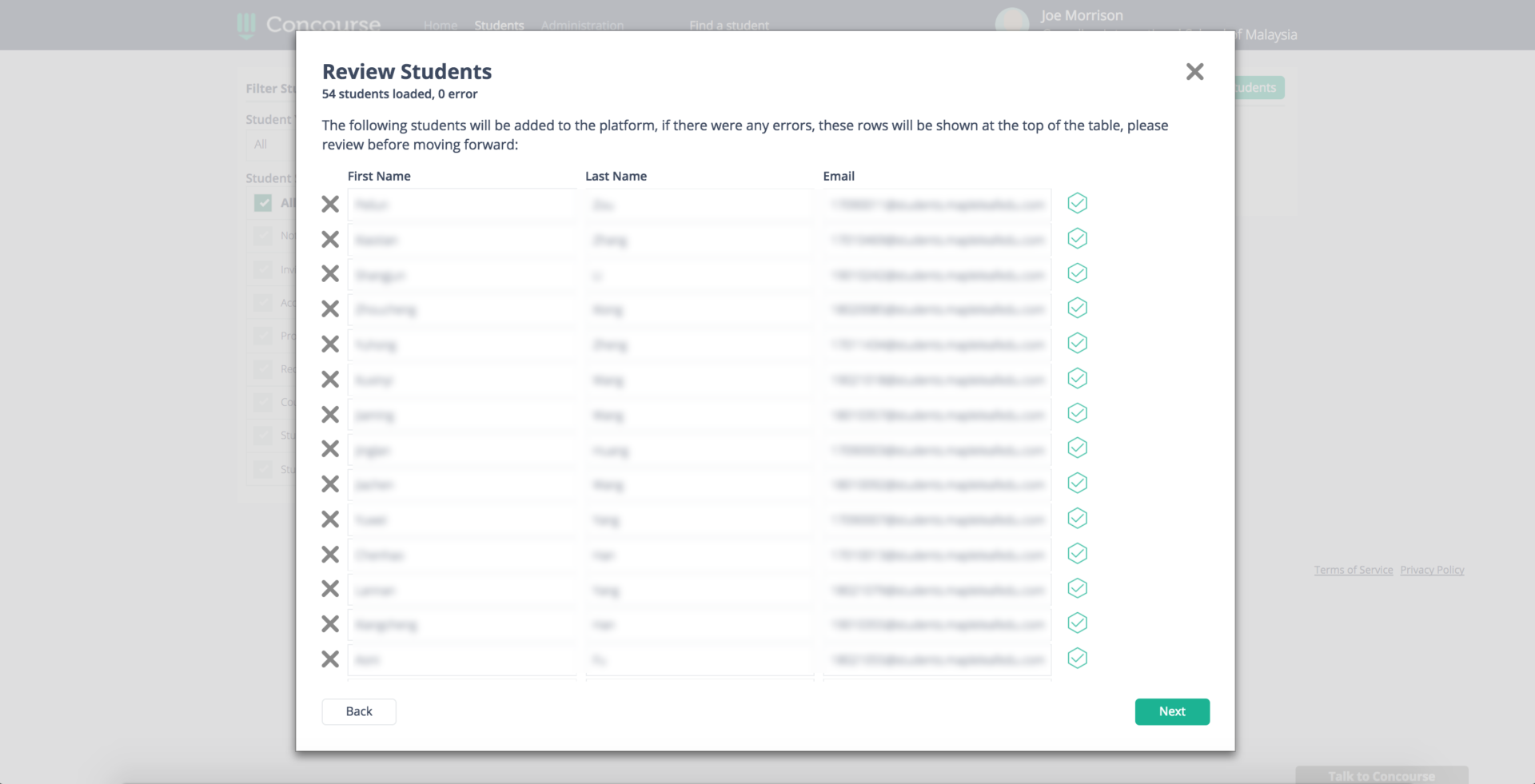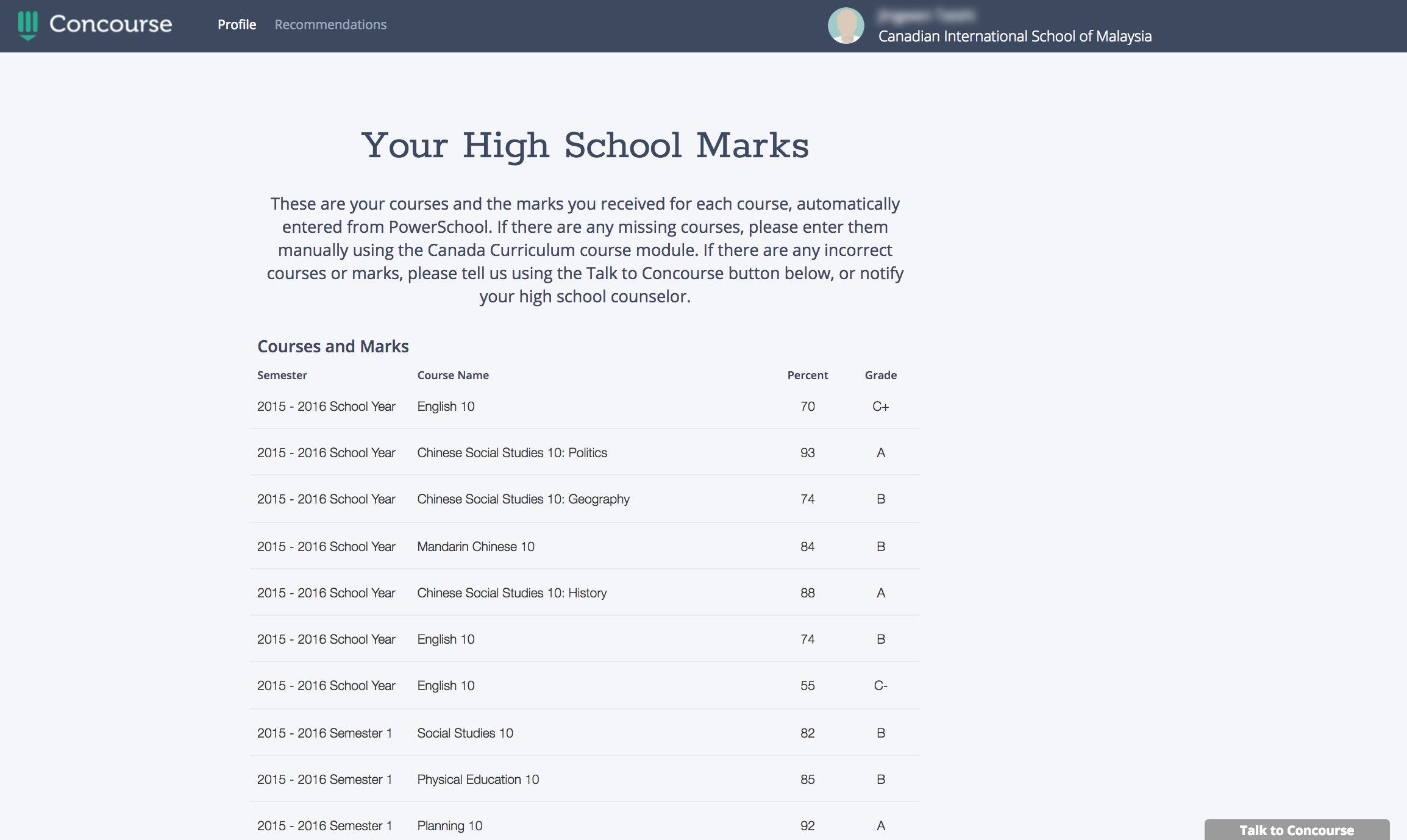 ---
About Concourse
Concourse is a free user-friendly online tool designed to help high school counselors find best-fit university programs for their students. Students are empowered to think creatively about their futures, and based on their unique interests and academic background, Concourse delivers program recommendations specific to their ambitions, with clear rationales. Counselors are able to track the progress of each student during the search process and can provide additional information to fine-tune program recommendations. Visit concourse.global for more information.