Concourse is Revolutionizing Education Fairs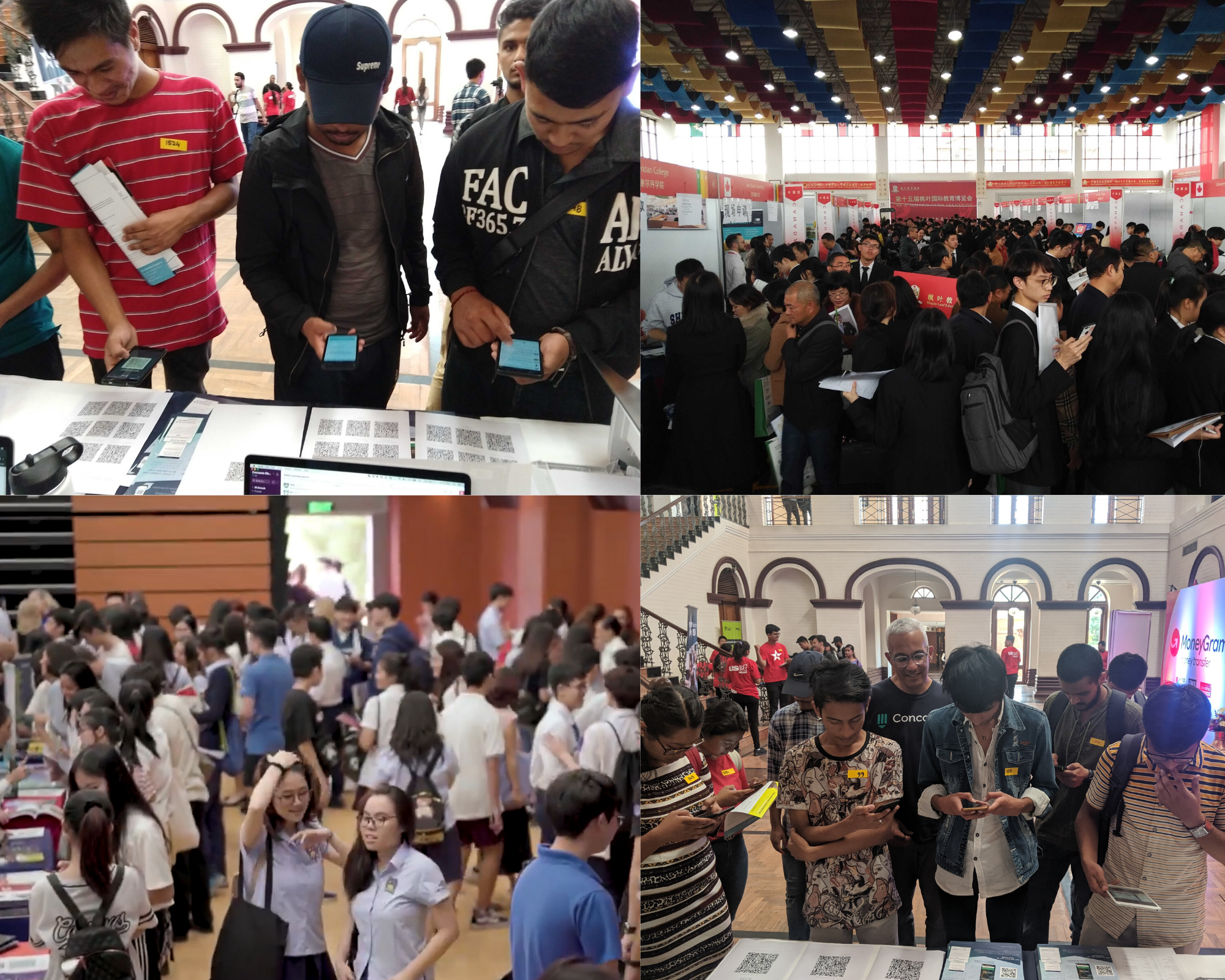 Education fairs are often celebrated as the most effective way for students to connect with university representatives. But what about how students and universities connect and keep in touch after those events? 
Most often, students are filling in dozens of forms, wasting valuable time writing their contact information over and over again. Recruiters then sift through hundreds of forms, deciphering student handwriting, and enter those students into a CRM. 
Concourse has created a better way!
Enter Concourse Connect, a (free) revolutionary new software platform that protects student privacy, while allowing them a quick and easy way to share their contact information! Launched this fall, Concourse Connect has already helped thousands of students and universities connect in just a few short months.
Using Concourse Connect, students have the ability to scan universities they are interested in, and confirm who they're sharing their data with. This enriches the experience by allowing students to spend more time interacting with university reps, and gives them the security of verifying exactly who they're sharing their data with. 
The benefits of Concourse Connect go beyond the student experience!
For fair organizers, Concourse Connect offers a dynamic dashboard, allowing you to monitor attendance, engagement, and which universities your students are connecting with. 
The software is invaluable for any environmentally conscious fair organizer. University reps no longer need to travel with inquiry cards or any paper materials because Concourse Connect allows them to share a virtual brochure with any student who scans them at the fair.
This past fall, Concourse provided the fair scanning software at the International University Fair and Conference Saigon at Saigon South International School, organized by Head College Counselor Kelly Braun.
The event included more than 150 universities from over 20 countries, and 64 information sessions! Kelly also used Concourse Connect to track attendance at each information sessions to help gauge student interest, and plan for next year! Here's what Kelly had to say about her experience using Concourse Connect:
"Connect helped us to track student participation, helped students have meaningful conversations, and reduced student time per table. Connect is not only the name of the product, but the consistent outcome of using it."
Hosting an education fair in 2020?
You need Concourse Connect! Click here to learn more and schedule a call!
For any questions or inquiries, contact marissa@concourse.global