Concourse Global Helps College Counselors Bypass Metrics Madness (Rankings vs Fit)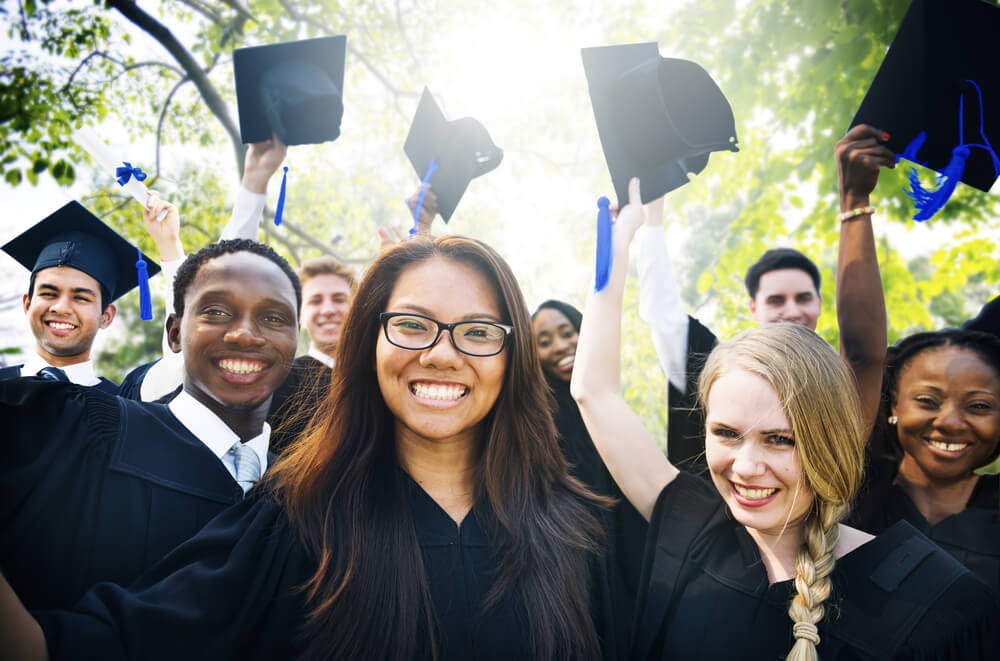 What is really important when it comes to choosing a university and course?
"Traditionally, college-bound students and their families were obsessed with the highest-ranked institution that would accept them regardless of whether or not the school was a good fit for the individual," says Joe Morrison, CEO of Concourse Global. "What they should be obsessed with is fit."
The world has gone mad for algorithms. Aided and abetted by technology, data is easily sliced and diced, and then put into neat little "boxes," so it can be analyzed and ranked. While algorithms might be the right tool to help Google refine their search results, they fall short when it comes to helping students find the best college.
Why is that?
Each student has unique skills, passions, and aspirations, just as each university provides a different environment, curriculum, and opportunities. Choosing the right institution and study program is a complex, multi-faceted decision that will have an enormous impact on each student's success, happiness, and prospects for a productive career. "It's not something you can do strictly by the numbers, which is why our recommendations are hand crafted" says Morrison.
How Rankings Actually Rate
QS World University Rankings is the most widely relied upon ranking in academia.  Their results are based on six weighted metrics:
Academic reputation(40%): The school's quality as judged by a survey of academics.
Citations(20%): Number of times the school's research is cited by others.
Student-to-faculty ratio(20%): Number of academic staff relative to the number of students enrolled.
Employer reputation(10%): The school's quality as judged by a survey of employers.
International faculty ratio(5%): The proportion of faculty from other countries.
International student ratio(5%): The proportion of students from other countries.
"These metrics have value, but what truly matters when rating a school is whether it will suit the student's personality and learning style, unlock their potential and launch them toward the life they want to have," says Morrison. "It's all about the fit."
Mystery College Fair Reveals Students' True Interests
Barbara Chen, the China Admissions Representative for the University of Tulsa, proposed an experiment to her colleges. She wanted to mount a mystery college fair.  Invited representatives from universities were told not to mention the name, ranking, or location of their schools. They could talk about:
Activities
Traditions
Special majors
Programs
Chen was hopeful that the mystery element would reinvigorate the discussion between representatives and students. She felt the anonymity of the process would help
Put all institutions on an equal playing field
Help students consider a wider range of schools when applying
Encourage students to ask deeper, more personal questions
"Is This the Right College for Me?"
Armed with different information and without the cognitive shortcut of using rankings, prospective students did, indeed, ask different questions clearly aimed at finding their own personal-best fit:
What type of student does well on your campus?
What is your campus culture?
What research opportunities exist at your school?
Describe the importance of sports on your campus.
Like a Mystery College Fair, Concourse Global helps students take off their rose-colored glasses to see a university's assets clearly without being blinded by the glow of its numbers-based ranking.
Concourse Global Finds Hidden Treasures for Students
"Families and students understand how important it is to get in to college," says Morrison. "We want to help them pick schools where they will stay enrolled because it was the right fit." In fact college dropouts account for a high percentage of overall admissions, with up to 40% of students failing to complete their degree within six years. Bill Gates believes that college dropout rates in the USA are "tragic" right now. To ensure that students not only enroll in the right course but stay in that course, Concourse scours the globe for unique educational opportunities at institutions that may not be making headlines, "but are perfect for the right students," says Morrison.
Rather than always recommending top ranked schools, advisors working with Concourse Global hunt the globe and consider all possible institutions to find an array of "right-fit" university programs for every student that joins Concourse. With so many options at their disposal, college counselors are better able to find long-lasting placements thanks to student-specific:
Scholarships and student aid
Majors and curricula
Study support
Learning style
Competitiveness
Pace
Academic opportunities
Alternative learning opportunities
Internships
Research projects
Study abroad
College Counselors Wanted
"College counselors know the value of student-university matchmaking, but the process of finding the perfect match may seem daunting," says Morrison. "With free services provided by Concourse Global (and paid for by institutions of higher learning), counselors can use our platform to maximize their knowledge, and benefit from their close relationships with students to:
Improve the recommendation process
Manage interactions with university admissions officers
Give students access to thoughtful, curated offers from interested institutions, not spam.
If you are a high school or a high school college counselor and you'd like to try Concourse Global, you can create a free account here. There is great training and help when you need it to ensure you get the most from it.
If you are a student and you'd like to use Concourse for free, you can get started here.