Let Concourse take the

stress and anxiety

out of the college search process.
Our advising team helps reduce worry, and increase success in the college application process. 
The university search process can be overwhelming.
Poor decisions about higher education can cost you opportunities, leave you with excessive debt, or launch you into an unhappy career.
Getting into the right university program requires planning and preparation, and worrying about choosing the wrong page puts stress on parents and students. 
Concourse can help!
We have helped students enroll in universities ranging from Oxford, Cambridge, and the Ivy League to liberal arts colleges and design schools. Let our expert academic advisors help you plan, prepare, and maximize your admissions chances with a minimum of stress. We help you build your ideal shortlist, manage deadlines, and strengthen applications. 
This process can help you discover who you are, what life you want to have, and which educational path will take you there. Most importantly, finding the right university and program is the first step towards a successful career. 

Step 1: Tell us about yourself
Build a personal profile using our friendly smartphone app. You will enter information about your interests, preferences, budget, and grades.
Think of this step as your opportunity to introduce yourself to the Concourse advising team!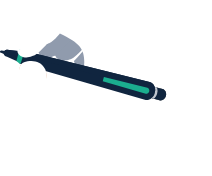 Step 2: Follow our university preparation exercises
We will help you build a list of university programs that fit you personally, academically, and financially.
We will send you messages each week that include exercises and structured guidance, to help you explore your options, make plans, and groom your personal profile to maximize the chances of getting into the right university program.
You can ask us questions any time!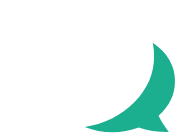 Step 3: Meeting universities and start chatting
Universities can discover you on Concourse, build relationships via chat, and even make scholarship offers. You can ask detailed questions about their programs and entry requirements.
We keep you anonymous during this process, so you will never receive spam.
SENIOR 2020 SUMMER BOOTCAMP
Are you down to the wire and needing to jumpstart your college search?
We can help you with everything from finalizing your shortlist to prepping your Common Application.
Click the link below to learn about our summer bootcamp for the Class of 2020!
How does it

work

?
What to expect
Concourse is your virtual guide.
Our easy-to-use smartphone app  connects you to a team of experienced university counselors that will help you navigate the college search process from start to finish. 
Year 10
This school year, focus on activities that interest you- athletics, the arts, publications, community service, leadership in clubs to clarify your interests and talents.  Course choices during these years will affect what you study in college and even affect your college admission, so working with Concourse to organize your schedule and plan extra-curricular activities and goals will get you off to a strong start. Colleges want to see well-angled students who show consistency, commitment, drive and leadership in their selected extra-curricular activities.
Year 10 students can expect to complete modules including:
The Anatomy of the 

Resume

Types of Higher Education/Degrees

Creating a university admissions testing timeline

What does it mean to research colleges and find "Fit"?

Understanding your authentic voice and how it impacts college choice.
Students will learn about these topics and more as Concourse helps to demystify the application process.
Year 11
As students are moving into Year 11, what the application process looks like will begin to take shape. Students focus on career explorations, college entrance specifications, and financial needs
Topics include:
What does it mean to be "Authentic"

Career Research and Exploration

The Long and Short List: Investigating universities of interest

Letters of recommendation/reference

The Common App and other US application systems

Financial aid and scholarship options
Students will enter their final year of high school prepared and with a timeline to guide them through the college application process.
Year 12
Senior year is crunch time. With everything from Early Action/Early Decision to understanding financial aid, Concourse will help you through application completion, deadlines, and decisions.
Topics include:
Intro to Senior Year

Interview Prep

Edit, review, and finalize personal essays and statements

Revisit college and university list to shortlist and track applications

Financial Aid and Scholarships

University Transitions

University Life
Beyond application completion, Concourse counseling can help students make the best decisions for their future. Concourse counseling can help students to understand and weigh different financial aid packages and offers of admission. 
No counseling service can guarantee that you will be accepted to a university program. But we can guarantee that you'll receive the best available guidance from the most experienced university counselors in the industry. 
We operate on a high standard of integrity. The Concourse counseling team can help you understand what's required, guide you through the university application process, send you reminders, and give you feedback, so that you can achieve your highest potential.
Our team has global knowledge and can find your best matched university programs wherever you are interested in studying, from the US, UK, Canada, Australia, and beyond.
How much does it cost?
The cost for a Concourse counseling subscription is $500 per semester.
The semesters are divided from September-January and February-June. 
Sign up for a full year, and receive a 20% discount!
Our money back guarantee
After you've worked with us for one semester, if you're not completely satisfied with the service you received from Concourse, we will refund 50% of your fees, no questions asked.